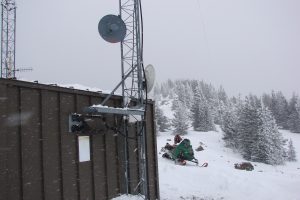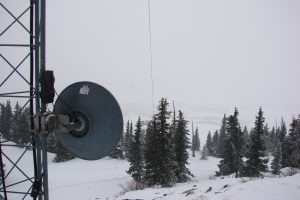 As of 12/28/2019, Rocky Mountain Ham Radio has completed it's western microwave through to Grand Junction. The Colorado Connection is currently riding this on their western slope repeaters: Leadville, Vail, Glenwood Springs and Grand Junction.  Mark Skelton, N7CTM, Mike Langhenry, K7AIH and John Maxwell, W0VG braved the snow to finish the final spike in the railroad in Eagle.
Our microwave provides a link at 14ms from Denver to Grand Junction as well as from Cheyenne, WY to Albuquerque NM. This gives hams some options that they've never had before and a simple method for interconnecting radio sites.
We do not provide internet service but will transport your internet to your desired site!